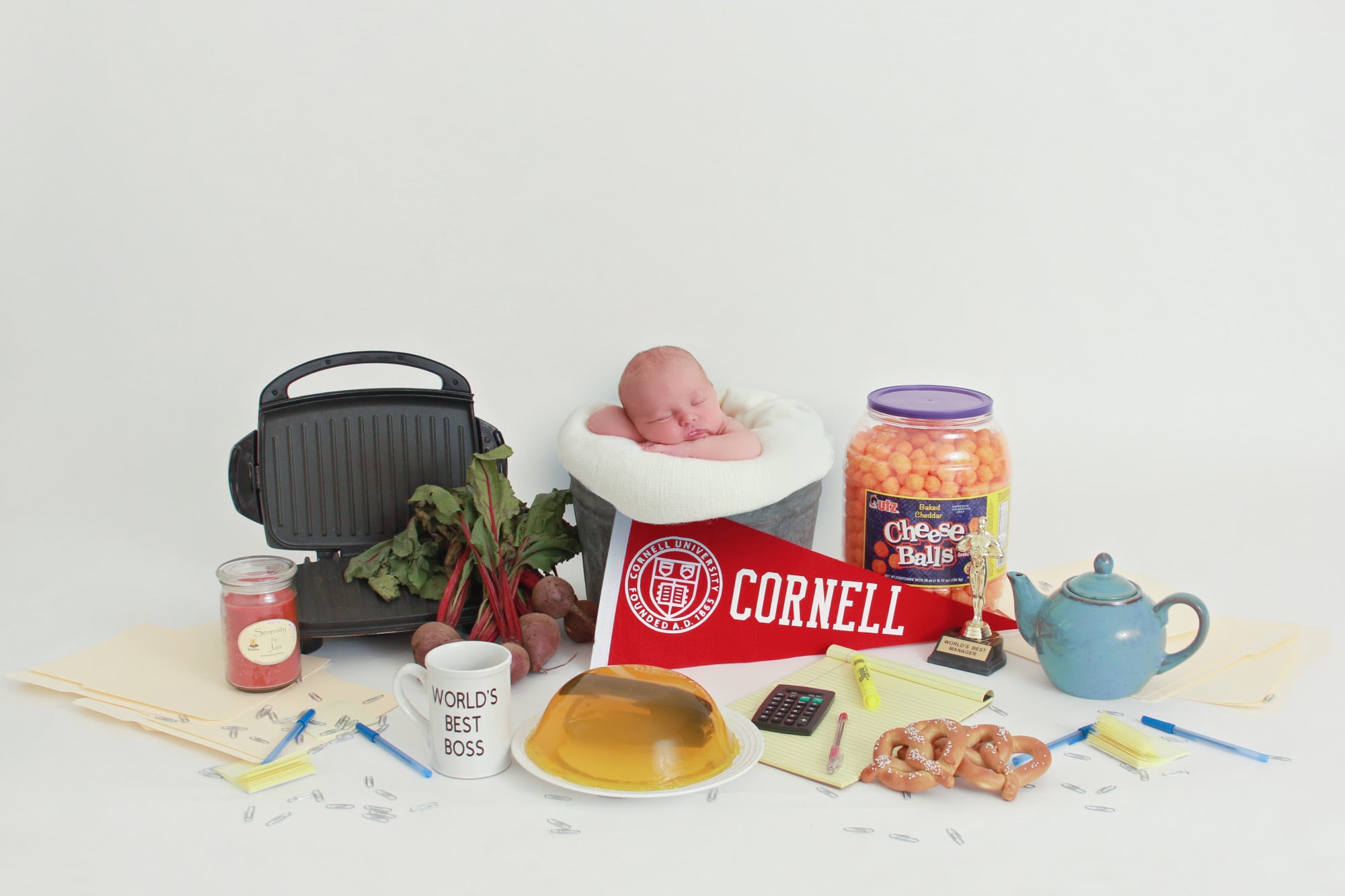 We've seen The Office-themed pregnancy photos and even a The Office gender reveal party, but this adorable newborn photo featuring soooo many details from the beloved show is our newest obsession. Brittany, a newborn photographer at Baby Mine, loves The Office and knew that her clients were also big fans. So when the Giles family was about to welcome their third baby and didn't have a photo theme picked out, Brittany was struck with the idea to make it authentically The Office themed.
"I really love finding ways to give my clients images that they'll love because they're personal for them," Brittany told POPSUGAR. "This one I came up with because I know the Gileses love The Office as much as I do. Before Baby Jax was even born, when I would watch The Office, or just randomly through my day, I would think of things I wanted to include . . . and started collecting stuff as time went on. The teapot came from Goodwill, for example. My sister made the Cornell banner, the coffee cup, and candle label on her Cricut. The Jell-O . . . haha, that was a labor of love. My husband helped me research posts online from people who had attempted it before, and we did a couple of trial runs before Jax's session, to make sure we got it just perfect!"
And those are just a few of the hidden references in the photo. Study Jaxon's sweet setup above, and see if you can pick out all of the hidden gems!